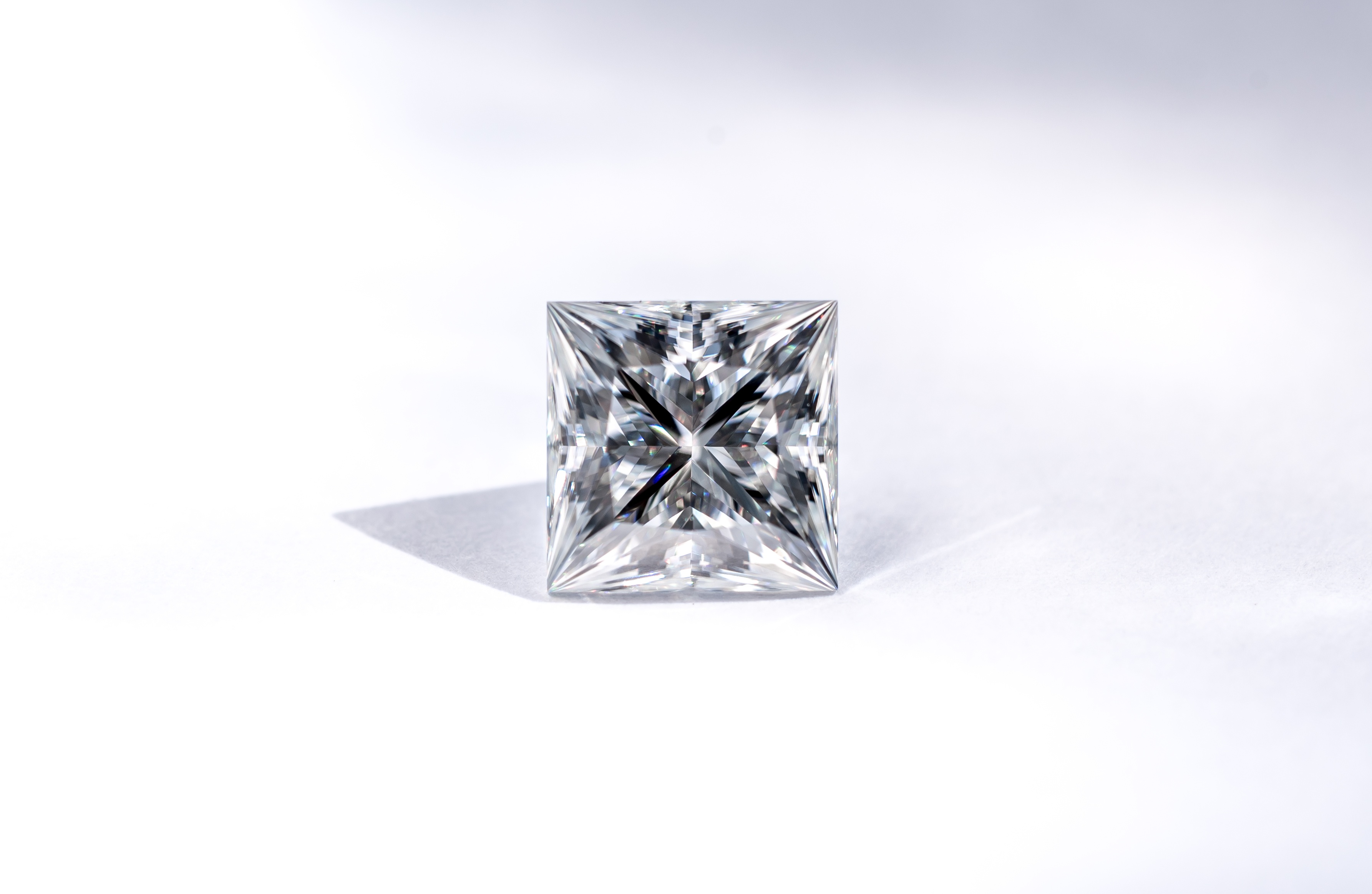 13. 【Logo: Reason for Princess Cut】
Princess cut is relatively new in the history of diamond cutting methods since ancient times. It was born around 1970. The cutting technology of gems is progressed by the advent of not only the improvement of craftsman's tecnicques but also the developed of polishing machine.
Princess Cut – its naming and beautiful brilliancy –  is very popular among many fancy cuts after the famous Emerald cut. In particular, because the cutting of the crown is very complicated, the delicate radiance reflects the light in the diamond itself and shines so brightly.
We designed our brand logo carefully by using the princess cut that expresses the new charm and potential of diamonds.
As an aside, there are anecdotes about the famous Jeweler Boucheron. The brand uses an image of "seeing the Place Vendôme through a large Emerald cut gem" as its logo. For every high jeweler,  having fine gemstones express the credibility of its brand.
We believe that "richness" is not only limited to the jewelry design but also the logo design that determines the brand image is very important.